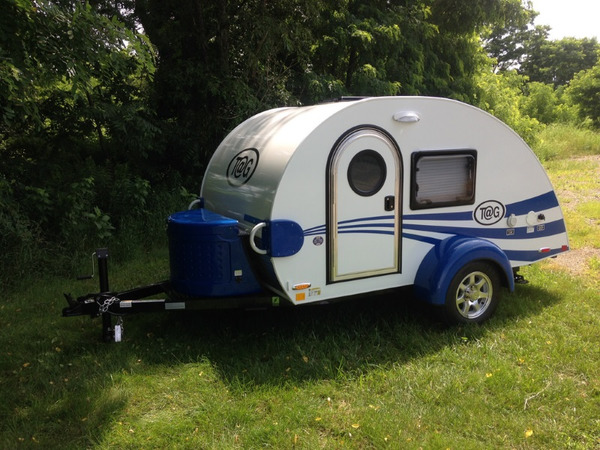 Colorado Little Guy RV Dealer | Denver Longmont CO
If you are an adventurous type who does not have a lot of baggage to bring with you, you may be interested in Little Guy recreational vehicle sales and service. A Colorado Little Guy RV dealer can show you a huge inventory of Little Guy RVs that you can claim for your adventure. Little Guys are amazing options because they are compact, affordable and full of features and benefits that quickly make you forget all about their size. You can contact a Colorado Little Guy RV Dealer serving Denver Longmont Colorado and arrange for a showing so that you can see what the model that interests you has to offer.
Which Unit Is for You?
Your personality is what helps you to determine which model is best for you. Models like the Tug Max will be good for you if you are a bright, youthful and playful individual who loves to stand out. You can pick up a TAG MAX with a vibrant trim color like yellow or blue. The yellow TAG MAX is adorable and has features such as a cooler, air conditioner, two-burner stove, sink and so much more. It will make you happy if you are a light traveler, and you do not need that much room for survival. In fact, you may find it to be spacious. Ask about Little Guy recreational vehicle sales and service so you can find out more about the TAG MAX. The TAG MAX is one of the most customizable vehilces on the market.
If you are a person who needs a bit more space and a retro style, the Little Guy 188LBR may be the right option for you. This model has a standard dry bath, storage space, hardwood cabinets, refrigerator, AC, hurricane straps and the like. It has much more space than the TAG MAX models have, but it is just as gorgeous as they are. You may also be interested in models such as the 6W-MAX or the XL MAX. Ask a salesperson at the local dealer what is available.
How to Find the Right Unit for Your Family
If you choose a provider like Century, you can easily gain access to the models that you desire. Century has a huge assortment of RV models that it offers to the masses. What you can do is visit Century online and conduct a search of their new and used inventory. The search tool is amazing because it allows you refine it as much as you want. You can select "Little Guy" if you only want to look at Little Guy options. You can select price, body styles, mileage, engine, fuel type or seating capacity if you need to narrow your search down like that. The tool is there to make your search easy and convenient. Take advantage of it and start looking for your perfect recreational unit. The Colorado dealership will most likely have the model that is perfect for your and your family members. You can select the model that you desire as if you are selecting food off a menu at a restaurant. Century is like a gourmet restaurant for fun vehicles and units. Choose whatever tickles your tastes.
What You Need to Close a Deal
You will need to have your paperwork in order when you visit a dealership about the Little Guy unit that you desire. First, you always want to make sure that you have your identification on hand. Secondly, you want to make sure that you have proof of income. The third thing you want to have with you is a generous down payment. Your down payment can help to decrease the amount of your monthly payment, and it can help to get you a better deal. A healthy down payment is between $2,000 and $5,000. If you can manage to bring 10 percent of the total cost of the unit, that will work, as well. The finance team will help you get where you need to be so that your model can leave the site with you.
Why Choose Century RV?
Century should be your choice when it comes to picking a provider to sell you a Little Guy recreational vehicle. The company has been around for a long time serving Denver Longmont Colorado areas. The Colorado dealer always has an extensive inventory of recreational vehicles as well as trailers and other items for travelers. You can also receive deals and discounts when you work with Century. You can request information on dealership discounts and finance rebates. Dealership discounts are special discounts that you can get from Century just for being a Century customer. Finance rebates are additional deals that you receive from whoever is backing your deal. Either way, it is worth it to contact someone at the Century Colorado dealer and arrange a get-together.
Schedule Your Showing ASAP
Looking at pictures can give you a good idea of what the model looks like. Reading the specifications can tell you about its capabilities. However, you will not get to truly know the Little Guy until you schedule your showing with Century RV. You can call 866-535-6300 and let one of the trusted salespersons take you inside so that you can get an up close and personal look. If you decide that you want to take home the Little Guy, you can ask the big guy to help you with the finances.