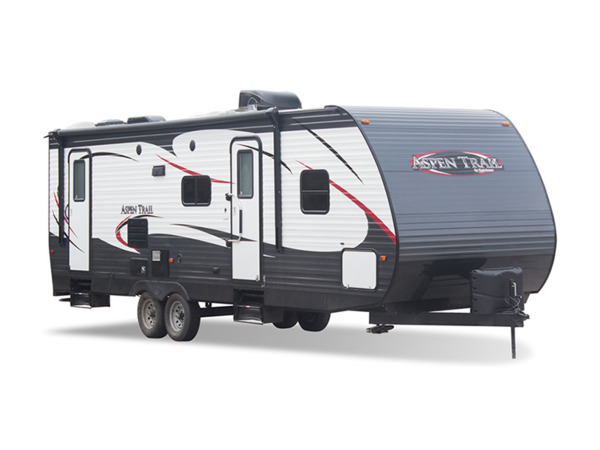 Denver Area Dutchmen RV Dealer | Colorado
If you are thinking of buying a Dutchmen recreational vehicle, then your thinking is traveling along the right lines. The company puts out many vehicles and units for travelers, nature lovers and people who just want to get away from traditional vehicles. Century RV is an excellent dealer of such vehicles. It has been in the business for many years offering people the best on the market of high-quality 5th wheels, travel trailers, truck camps and the like. Visitors can feel confident about looking to Century, the Denver area Dutchmen RV dealer, for products.
Dutchmen RV Dealer Options for You
Dutchmen is popular for creating a number of travel trailers for people. The lineup of travel trailers varies depending on the number of people that they will accommodate and the type of vehicle that they will be connected to during the journeys. An interested person will find quite a few options in the inventory at Century RV, the Denver area Dutchmen RV dealer. The 2016 Aspen Trail 1900RB is an excellent choice of the Dutchmen recreational vehicles for budget-conscious consumers who are looking for the least expensive option. The model is priced at the lower end of the spectrum, but it still has a ton of benefits. This model looks small on the outside, but it is packed with a lot of the things that consumers truly need. The unit has a queen bed in the bedroom, dinette, closet, stove and the like. It's a fairly large option that can easily accommodate a couple and may accommodate more persons. Contact a dealer serving Denver Colorado about more Dutchmen recreational vehicles.
Shoppers who are looking for something a little bit bigger may also appreciate the 2017 Aspen Trail 2890BHS unit. They can view at a dealer serving Denver Colorado. The model is a real peach when it comes to accommodations and features. It's an option that can fit an entire family into it. First, it has a full-sized room with a queen bed. Secondly, it has a sofa in the living room area and some bunk beds in the other living area. Vehicle owners also get a pantry, tub, stove, sink and some additional options. This model is a serious model for families who want to take their journeys together and be pampered for the entire length of the trip. The inside of the vehicle has a bit of a luxurious touch to it as well as having all the accommodations that people desire the most. Vacation-goers will love what inside the model.
Another option that consumers will enjoy is the 2017 Aspen Trail 2340BHS. This model is a bit different than the other models are in that it sticks out a little bit on the side. It has a huge dinette and pantry area that is sectioned off from the rest of the vehicle. The model also sports a huge queen bed in one area and a double-over-double bed in another area. Moreover, the vehicle has features such as a three-burner stove, a kitchen sink and a full-sized bathroom with a bathtub. This model is fully loaded.
Get Access to Deals and Discounts
Century always seems to provide access to finance deals and manufacturer rebates when people buy RV units from their lots. Consumers can advantage of this information by looking at the selection online and then speaking to a financial expert later. One advantage of working with Century si that they try to get all of their customers the most amazing deals that they can muster.
Find Your Perfect RV Today
Finding the best option for you and your family is easy with the convenient search tool that Century offers. The search tool allows you to refine your search according to mileage, manufacturer, body style, seating capacity and other features that will be important for you to have in the model that you choose. The search tool allows you to receive a list of compatible models quickly and efficiently so that you can start examining your options right away. You can then start the process of getting a unit for your family.
Contact Century and Get Things in Motion
If you are ready to obtain an RV for yourself, you can initiate the process by contacting Century RV. You can do that one of three ways. The first way is by calling on the phone. The number is 866-535-6300. The second way that you can get someone to talk you about an RV is by completing a short form. The short form will ask you some details about yourself and a contact number so that someone can reach you. Complete that and then wait for someone to call you back. You can also use the convenient virtual credit consultant to see if you can get prequalified for financing from Century. A representative will automatically call you back if you apply for financing that way. You can then discuss a time when you will come in and look at the inside of the unit. If you choose a whole recreational vehicle that has wheels, then you will want to go on a test-drive so you can see what it feels like to operate it. If you like it, you can just tell the sales rep that you want to take your transaction to the next level. Get started on that perfect rec vehicle today.