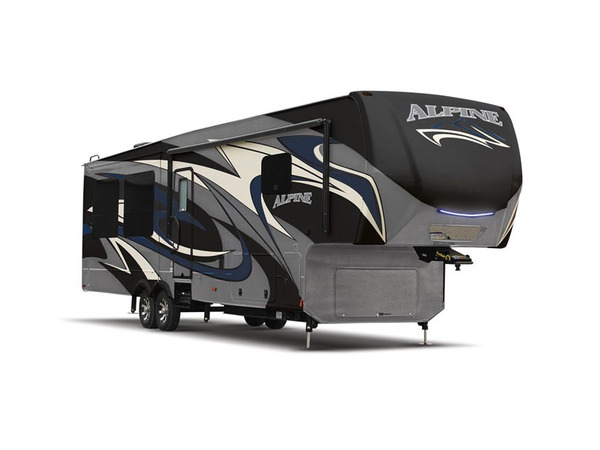 Keystone Alpine 3470RK Overview
When you hit the road for your next vacation, why not travel in an RV that has style and functionality, as well as a LOT of class. That's the perfect description of the Alpine 3470RK. This is a HUGE 39-foot RV at Century RV that we always mention to our customers. Why? Because it's the very epitome of quality, class, and most of all, functionality. When you go out on the road, you need an RV to feel like home. Some of them do a fair job of it, but this one IS home. Packed with stainless steel appliances, amenities galore, and giant LED television, you're going to find yourself wanting to hit the road more often after you buy this one.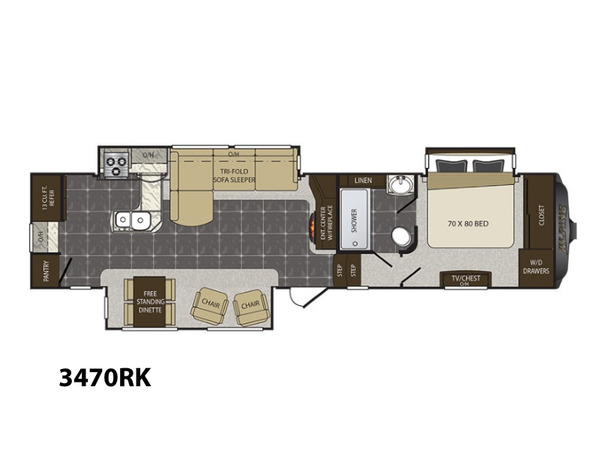 Highlights of the Alpine 3470RK
First things first: The stainless steel appliances. Nothing says "home" quite like a kitchen full of stainless steel. These durable appliances are not just tough, they're beautiful, and the 3470RK is loaded with them. And what about those little touches that make it feel more like home? When you have the Keystone Alpine 3470RK, you are able to control a digital smart thermostat that lets you control the temperature in more than one area of the RV. This comes in very handy in an RV of this size. If you live in Longmont Colorado, you know how important temperature control is on the road.
Entertainment abounds in the Keystone Alpine 3470RK! You've got a huge 48" Samsung LED television to watch, along with a soundbar and DVD player. If you're traveling in the summertime, you'll have hours of enjoyment with your family and friends as you share in quality entertainment together in the living space. Want a nice relaxing shower at the end of the day? Enjoy a massaging shower head to heat those sore muscles. And don't forget, there's a skylight over the shower.
Let's go back to the living space in the Keystone Alpine! There's a large sectional soda and TWO rocking recliners, something that you won't find in many of today's RVs. This is literally an RV you can live in if you so desired. Hit the road, hit some trails, and come back to your home away from home in Longmont Colorado and beyond. We've been a Longmont Keystone dealer for a long time here at Century RV and we've rarely seen an RV that can match this one in terms of sheer size, quality, and amenities. When you hit the road in this one, you're hitting it in the highest amount of style that you possible can.
The Extras
It's hard to believe, but there's still MORE about this one that will generate interest. For example, there's a fireplace. That's right, a fireplace right in your RV. If that's not class, nothing is. Add in ceiling fans, more than one sleeping space, and spacious pantry in the kitchen, and you have an RV that you might prefer to stay in year-round. For customers who demand the best, who want it all, this one is going to get the job done with room to spare. Many people just want something they can travel in. For others, they demand the best... something they could truly live in and find themselves completely happy. You're going to forget that you're in an RV when you see this one.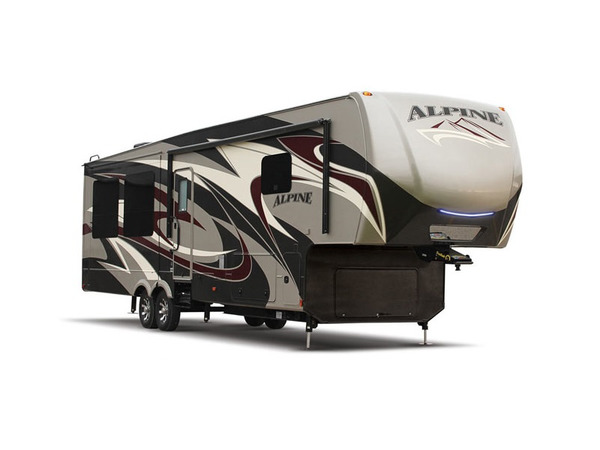 Stop by and see the Alpine 3470RK
We would love to be your preferred Longmont Keystone dealer. As a family owned dealership that has been in this business for decades of vast experience, we know what these vehicles mean to families. When you buy one of them, you want to know that you're giving your family a lifetime of memories to go along with it. To accomplish that, you need at the very least comfortable living arrangements. For those heads of family who want to go the extra mile, this one is what you're looking for.
When you stop by an see us, we'll answer all of your questions and take the time to get to know what your needs are. No one has ever accused us of rushing a customer. To make a happy customer for life, we know that we have to send you home in an RV that's going to exceed your every expectation. To do that, we practice a philosophy of "listen to the customer!" And we're always available to take your questions or listen to your concerns. We can be contacted via our website, you can call us, or you can simply stop by our dealership today and begin looking at the RVs that interest you. We believe this one will be one of the biggest sellers for people who are looking for something over the top remarkable.