Keystone Alpine 3535RE l Longmont Colorado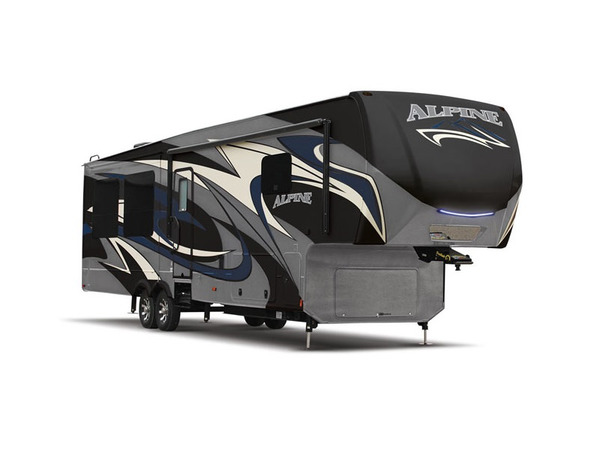 Keystone Alpine 3535RE Overview
Century RV looks forward to showing you the Keystone Alpine 3535RE, a giant on the road and a true home away from home. The Alpine 3535RE is big enough to sleep a family of 4 in the very lap of luxury. With a huge king size bed as the standard, an over the top - and you'll love it that way - amount of interior space, and a fridge that's going to help you store up food for even the longest of journeys, you're going to always find something to love about this one. It's waiting for you here at Century RV. Here's everything you have to look forward to when you visit us in Longmont Colorado.
Our dealership is a home away from home for those in the RVing world. Whether you want a brand new vehicle, need a trade in on your old model, or you're looking to buy an older model of a current brand, we're going to be able to welcome you into our home with a lot of knowledge, friendliness, and most of all, knowledge. When you're buying a machine of this magnitude, what you need most is knowledge, and we know these RVs like no one else in the world can know them. When you visit us, we'll tell you all about this one or any other model you have your eye on.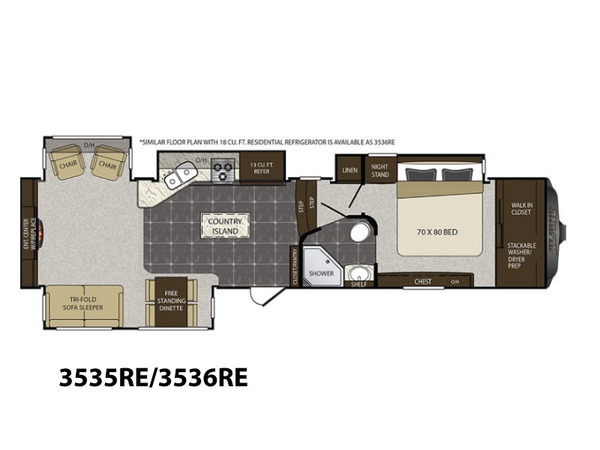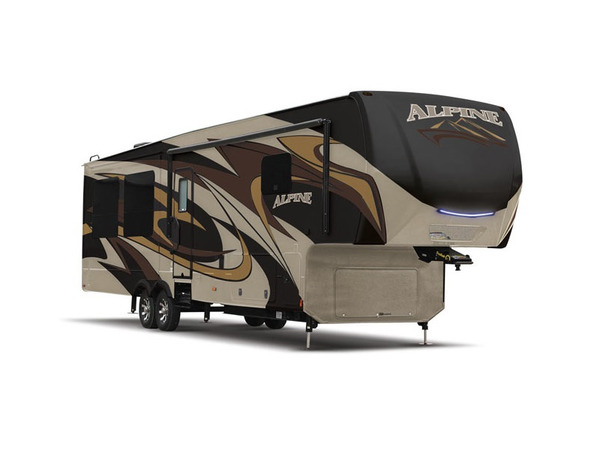 Primary Features
Let's start with the king size bed, something that's often important to the longtime customers of our Longmont Keystone dealer services. This is a plush, cozy, spacious sleeping quarters fit for a king. When you're camping, it's important to have a good night's rest, and the bed in the Alpine 3535RE is definitely a standout feature of the RV. You also need a place to play, though, and Keystone has you covered there, too.
They've added a full entertainment center to the living area so that you can always have a day of play inside your RV. That's perfect for rainy days on a camping trip. You'll love the standard installed LED TV. Watch it to your heart's content on the plush sofa and invite friends over to use the reclining chair slide-outs for a day in front of the television.
Keystone is world famous for their "little extras" that make their Keystone brand so well-loved across the country. Those little touches are everywhere in this model, from the dinette to the reclining sofas, to the chest of drawers with overhead storage. It's a combination of luxury and necessity that's there to make your trip the best that it can be in Longmont Colorado or anywhere else your travels may take you.
Storage is also plentiful. There's a huge array of overhead storage as well as cabinetry in the kitchen area that's going to suit your needs. When you travel with a family, there's always going to be a lot of items that you need to take with you for comfort out on the road. Thankfully, this Alpine has more than enough storage to go around for everyone in the household. All you have to do is pack to your heart's content and make good use of the linen cabinets, kitchen cabinetry, and sometimes optional storage.
Optional Packages
You can get a ton of optional features on your Alpine 3535RE, including:
Bedroom air conditioner
Electric fireplace
Ebony Vine Interior Decor
Slide Room Awning Package
Winterization Kit
If you're in the Longmont Colorado area, you'll probably want the winterization kit for your 3535RE, but all of these features are entirely up to you and do not detract from the original spirit of the RV. Optional features add something to the RV that it's lacking on its own and it makes it a more valuable machine to you. Generally an optional package will be something you have installed on a NEW model, but if you're interested in buying used, you're going to find that the features you want MAY have already been installed before you buy. So you're not paying inflated prices for these features. They come in the bottom line price tag when you buy new. This can net you a lot of savings on your model of choice.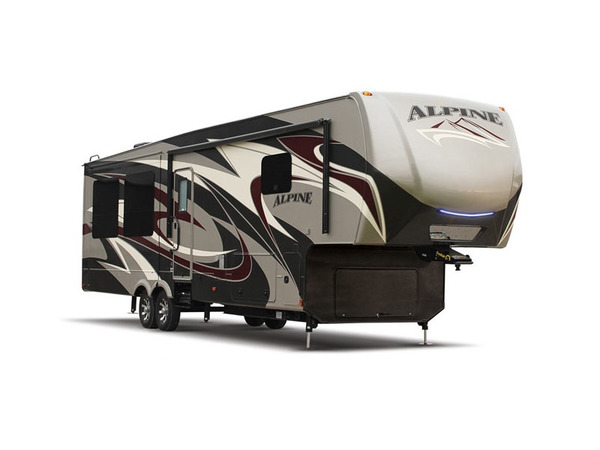 Stop By Century RV Today
We're thrilled that you're interested in the 3535RE, and we'd love to show it to you here at our dealership. As a family owned Longmont Keystone dealer, we know the power of the brand, and we're going to show it to you in all its glory when you visit us here in Longmont. If you need something, you tell us. We find it. That's the deal! You'll never lack for any features that you want when you contact us and let us know explicitly what you want from your vehicle.
Recreational vehicles are plentiful out there, but few come with the quality that this brand brings to the table. This particular model is capable of sending you out into the world, any place in the world, with fun, functionality, and most of all, quality. There's few that we would recommend more than this one in terms of sheer power and size. Measuring over 39 inches long, it's going to give your family of 4 or less a sleeping space and play area that's second to none in the RVing world.
By accepting you will be accessing a service provided by a third-party external to https://www.centuryrv.com/