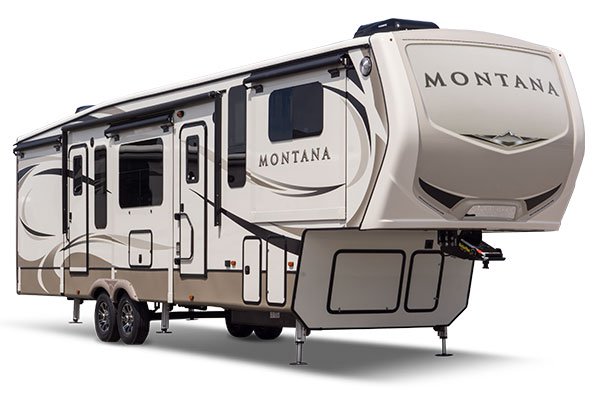 Keystone Montana Fifth Wheel - OVERVIEW
The Keystone RV is the #1 selling luxury brand of fifth wheel RVs in the world. By the time you're sleeping comfortably inside of one, it feels less like a fifth wheel and more like a part of the family. Century RV is a proud Longmont RV dealership serving Fort Collins Boulder Longmont Colorado with the finest Keystone models on the planet. We're proud to offer the Keystone Montana fifth wheel in Longmont. Here's why.
Dependability
Century RV believes that dependability and luxury go hand in hand. When we sell you an RV, it has to be top of the line. Whether it's a new or used Keystone Montana fifth wheel in Longmont, it's going to drive off our lot in peak condition and take you and your family to many adventures. Get ready to enjoy its dependability for decades.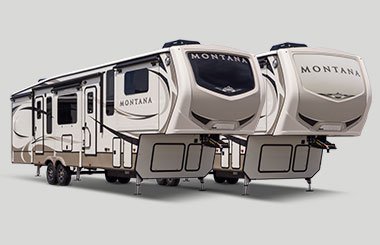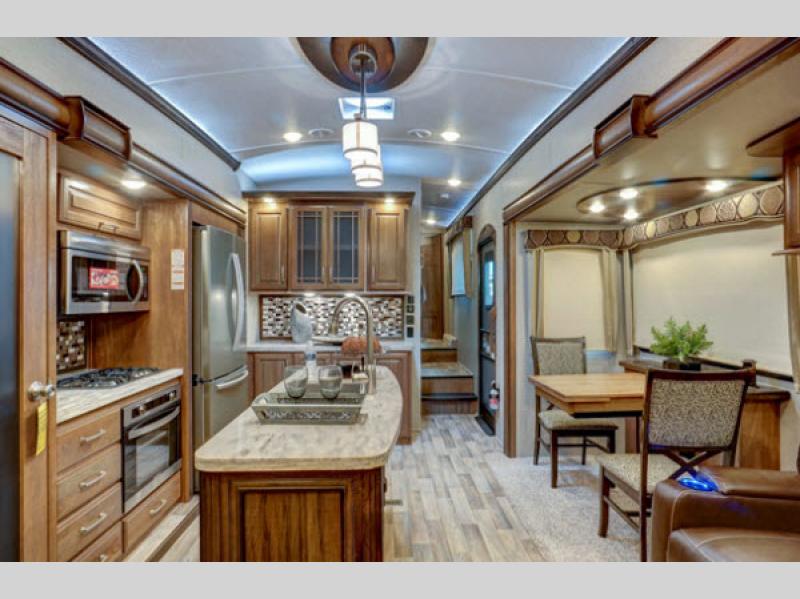 Keystone Montana Fifth Wheel - Beauty
At Century RV, we sell beautiful RVs. They're beautiful because of their exterior and interior but also because they are rock solid built tough vehicles that stay on the road for decades. The Keystone Montana is among our most revered recreational vehicle products here.
Affordability
Value is an important word around here. We believe a fifth wheel should offer exceptional value, and the Keystone Montana 5th wheel certainly does. It has been proudly serving For Collins Boulder Longmont Colorado with only the most valuable of service over the years. You get a great price and you get a great deal of memories along with these vehicles. They're part of the family.
Keystone Montana Fifth Wheel - Top Models
Among the top models of Keystone Montana fifth wheel products we sell here are the:
Montana 3120RL
Montana 3121RL
Montana 3130RE
Montana 3560RL
Montana 3561RL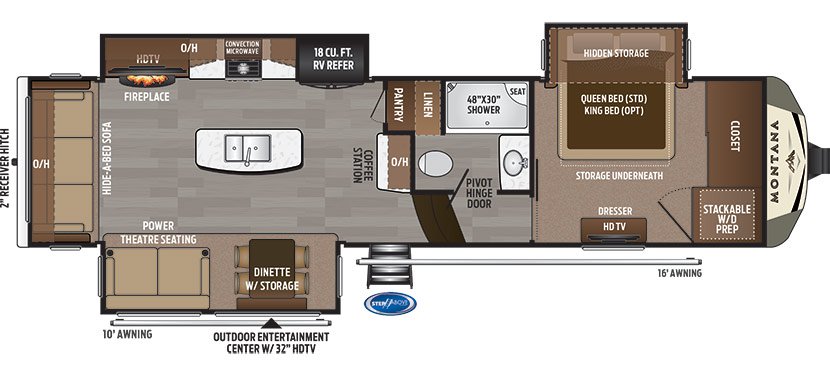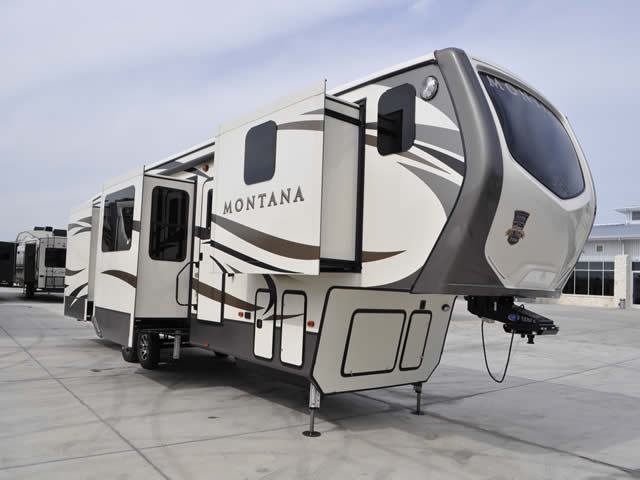 Keystone Montana Fifth Wheel - Luxury features
It's not voted the #1 luxury 5th wheel for no reason! There are many amazing luxury features that come packed into every Keystone vehicle, but the Montana is the one that often seems to do luxury the best. You'll love:
Flush Mounted LED Interior Lights
Theater Seating with power recliners
32" HD LED TV in bedroom
30" over-the-range convection/microwave oven
Bedside night stands
Keystone Montana Fifth Wheel - CLOSING
Any Keystone Montana is going to be serving Fort Collins Boulder Longmont Colorado with the finest in recreational vehicle luxury. They're truly built to dazzle. The people who visit our Longmont RV dealership can't get enough of these luxury RVs. What they bring to the recreational vehicle world is a sense of style and over the top luxury that lets people travel the world like they're traveling in their very own home, and all of that is packed into a small package that packs a huge punch.
If you love to travel the world in an RV, you're going to absolutely love looking at the Montana at our Longmont RV dealership. They are serving Fort Collins Boulder Longmont Colorado with a sense of luxury and style never seen before in another brand. Not only are they built to impress on the inside, but they are rock solid on the OUTSIDE, too. When you travel the world in one of these beasts, you're going to tackle the world in the toughest exterior known to man. They've got an extra large entry door that lets you come and go like a king or queen. Your family will find the space plentiful and impressive as well.
Call Us Today And Let Us Show You Why We're Right
We believe in the Keystone brand so much that we have no trouble letting anyone who will listen know that these recreational vehicles are the best at what they do. You've got a travel trailer that is going to go with you to the ends of the earth and let you sleep in a bed so comfortable that it's like you never even left home when you're on the road. They're packed with entertainment perks, durably constructed and superior appliances, and everything else you'd expect in a vehicle of this caliber.
When you visit us, we'll show you just why we're a family owned business that knows how to treat our customers right. We don't believe in shortcuts. We'll give you the full tour of these amazing Keystone RVs and let you know exactly why when you drive off with a Montana, you're driving off in the very best. Call us today to set up your viewing! We can't wait to share our excitement about this Keystone model with you.