RV Cougar Fifth Wheel Longmont CO
Century RV is the largest single location dealer of new and used RVs in Colorado, making it the perfect choice for anyone looking to buy an RV in the area. With a wide selection of travel trailers, fifth wheel options, campers or pop-ups, toy haulers, and truck campers, you are sure to find just the solution you have been looking for with Century RV. We are a conveniently located Longmont dealer that is eager to find you a solution that is sure to please you and your entire family. We are happy to show you around our selection of Class A, Class B, and Class C recreational vehicles.
Even those looking for an Cougar Fifth Wheel in Longmont CO won't be disappointed with Century RV. We definitely have you covered with options that will satisfy all of your family's needs. Cougar fifth wheel is one of our top selling brands of RV and we have plenty in both new and used variations for you to choose from. If you're looking for an RV Cougar Fifth Wheel in Longmont CO, you should not hesitate to contact us or to stop by to see our line of RVs.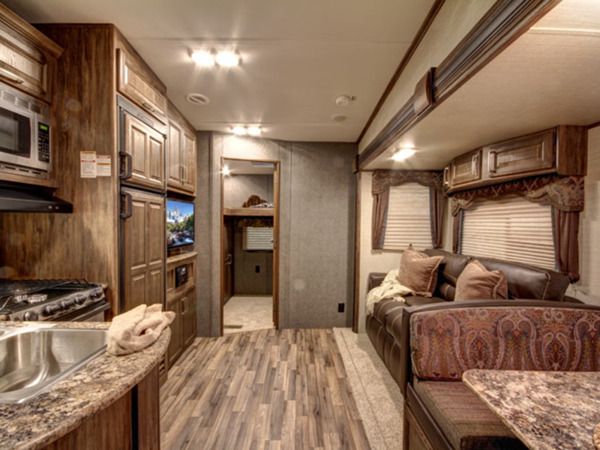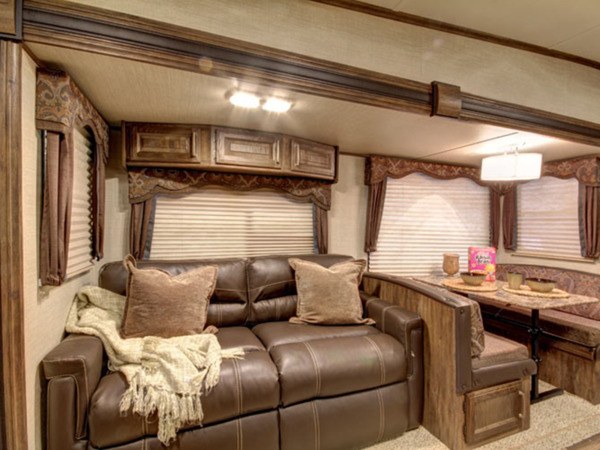 A fifth wheel is a larger, heavier, multi level form of vehicle that is pulled with a pickup truck. A fifth wheel can provide more space and a more accurate recreation of a home like feel than your average travel trailer can. Fifth wheels are vehicles usually equipped with things like solid countertops, residential furnishings, as well as window coverings. They also sometimes include hardwood cabinetry to really drive home the feeling of staying in your own home while you are on the road traveling and an RV Cougar Fifth Wheel in Longmont CO is definitely something we are able to help you obtain if that is what you are looking for.
As we said before, Cougar fifth wheel models are great options for families who need the extra space when going on a camping endeavor, and many choose to consider both new and used variations of these models. We have the widest selection out of any Longmont dealer and want to prove to you just how much fun a recreational vehicle can be for both you and your entire family, and even for anyone you choose to bring along with you. Sometimes these outings are not reserved exclusively for your immediate family members, and we understand that might be why the extra space afforded to you by a Cougar fifth wheel might be so appealing.
If you are looking for a great Longmont dealer or for a dealer in the Denver, Colorado Springs, Aurora, Lakewood, Fort Collins, Golden, Wheat Ridge, Boulder or Fountain areas, then you've found it with Century. We know that our customers just like you are very well educated when it comes to researching your next recreational vehicle purchase, so we have made it even easier for you to get all of the information you need with our website and phone line.
At our dealership, we also run frequent specials both on new or used models to make sure that you get a deal you are proud of and a new vehicle you can't wait to take for a ride and show off, whatever kind of recreational vehicle it may be. Our finance department is also ready to work with you to help make your recreational vehicle dreams come true. We strive to work with each of our customers to ensure their satisfaction expectations are met. You can save time by using the online pre-qualifying form on our website, which will help you qualify for one of our finance programs before you make it out to see what vehicles we have to offer in person.
Our website also offers virtual brochures that will give you more information on the RVs we offer, both used and new. On our website you can also find plenty of customer testimonials to our service and the RVs themselves. This can include our parts and service offerings as well when it comes to maintenance and repair.
At Century, we are proud to offer manufacturers and brands that include Keystone Company, CrossRoads, Dutchmen, Forest River, Heartland, KZ, Pacific Coachworks, Little Guy, Cougar , Alpine, Avalanche, Springdale, Summerland, Vision, Aspen Trail, Econ, MPG, Georgetown, Heritage Glen, T@B, and T@G. With all of these options at your bidding, you are sure to leave our property with a recreational vehicle you and your family are both sure to love for years to come.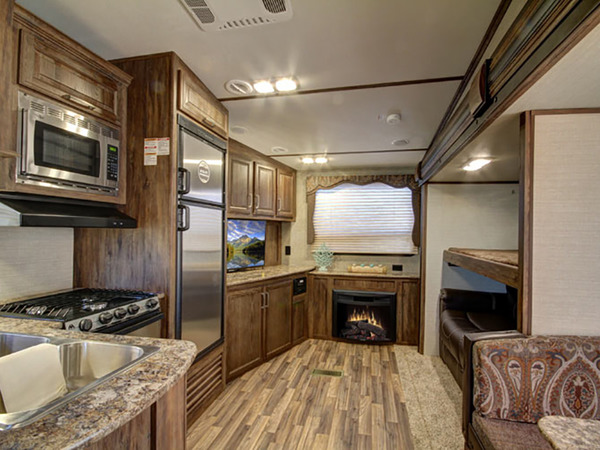 So what are you waiting for? Give us a call, send us an email, or even just stop by to see what we have to offer. We want to help you find the RV of your dreams, so don't waste any more time!