USED Keystone RV Cougar Fifth Wheel Longmont CO
Introduction
For a great used Cougar Fifth Wheel with very few miles on it, contact Century RV. This dealership can help you not only get a fair price, but the salesman and technicians are knowledgeable and customer-centered. For a quality selection of used Keystone RV Longmont, this RV dealership is the first and only place to shop.
Features of a Cougar Fifth Wheel
A fifth wheel RV is a great choice for anyone traveling with family. Models such as the 337FLS offer a front living room with two slideouts and plenty of indoor living space to relax and enjoy a movie or television show.
The rest of this unit offers plenty of space as well. There's a slider in the master bedroom for plenty of space around the queen bed, and the cooktop, oven and refrigerator slide out to provide room for all the folks who congregate in the kitchen.
Despite the comforts and roominess, this unit is light enough to be towed with a gasoline powered 3/4 ton pickup. If you've got a hauling truck for work or getting around town, you can take the 337FLS out of town without investing in another vehicle.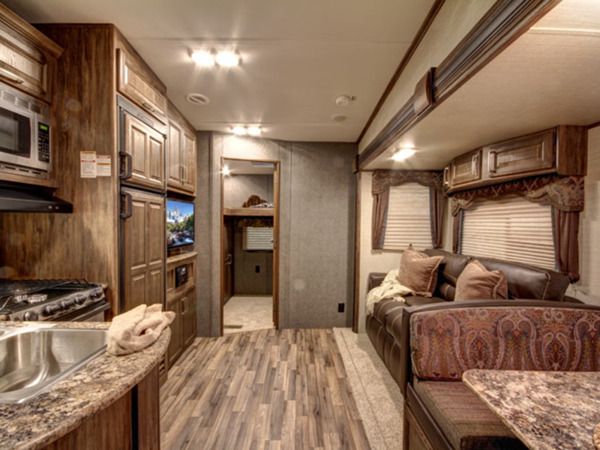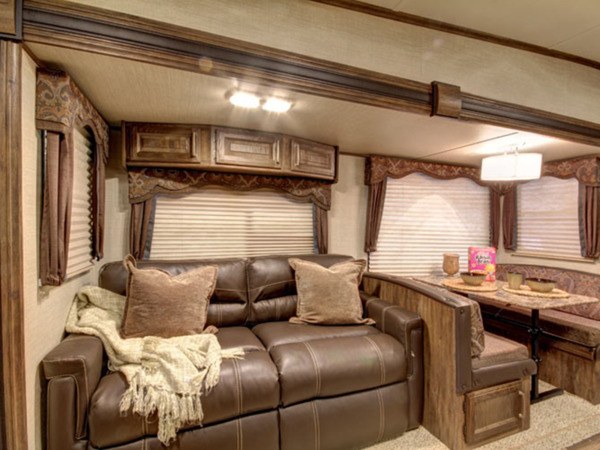 The 296BHS Cougar Fifth Wheel is a bit smaller but still a great travel vehicle for families, couples or single retirees looking to hit the road and see the world. This unit features two slide outs, one for the living area and the other for the queensized bed. You can enjoy an easy power-assist slide set up once you're settled in at your campground.
Housekeeping will be a breeze in this well-maintained RV. Quality vinyl flooring makes kitchen tasks an easy cleanup. This unit is a great option for families as well; there's a master bedroom at one end and double bunks at the far corner.
Finally, the 276EFS Cougar is a great option if your travel needs are small and your budget is tight. A previously owned fifth purchased from Century RV in Longmont Colorado has received a careful review, cleaning and safety check. We want your travels to be happy and safe, so come check out our previously owned RVs for budget friendly travel adventures!
You'll find plenty of space for family relaxation near the sofa slide out and built-in dinette. The kitchen features a corner sink with gooseneck faucet for plenty of space for tall cooking pots.
Previously Owned, Not Abused
Investing in a previously owned doesn't have to be a source of worry or concern when you buy from Century RV in in Longmont Colorado. Our RV Sales staff and dedicated group of RV technicians have already been through each and every unit, checking for damage or wear that might limit your vacation enjoyment. You can haul away your Keystone RV Longmont with confidence that this unit has had the best of care and review.
RV travel takes some maintenance, as does any house. If you find yourself on the road and have a question about a feature of your used Cougar RV, we're just a telephone call away. Our business doesn't stop when you hit the road; your vacation enjoyment is our business! We are happy to answer any questions or concerns.
Large inventory
Our RV Sales professionals are here to listen to your travel plans and help you make the best selection for your future. Citizens in Longmont Colorado get to enjoy gorgeous scenery and are ready to see more, so if you need an RV Sales team focused on your budget and travel plans, come on over, we're ready to listen and help!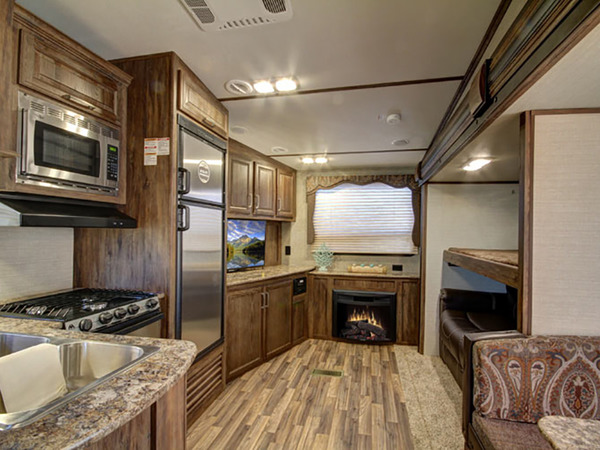 Conclusion
An RV is a great investment in your family's future. If you've got small kids and want them to see the world and enjoy new places, any of these RV's will open their minds to new spaces and new ideas. For those looking to retire and enjoy a new chapter on the road, the well-cared for RV's for sale in Longmont, Colorado are an ideal option. No matter your travel needs or goals, any one of the previously owned Keystone RV Longmont units will get you on the road and enjoying the ride!